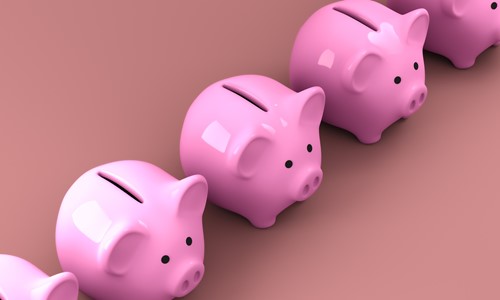 Photo by 3D Animation Production Company via Pixabay
If you're retired, own your own home and have trouble making ends meet, a reverse mortgage may seem like the answer to prayers. You get to stay in your house and you'll have some extra cash to see you through. Before you run to the nearest lender, however, consider the downside as well as upside to these instruments.
What is a reverse mortgage?
A financial institution lends you money, either a lump sum, a stream of payments or a line of credit, against the equity in your home. Unlike most loans, however, you're not required to pay it back on a regular basis. You can let the loan ride until you die, move or sell the home, at which your home is sold and the proceeds pay off the loan.
While there are several flavors of reverse mortgage, most are insured by the Federal Housing Administration (FHA) under a program called the Home Equity Conversion Mortgage (HECM).
Am I eligible for a reverse mortgage?
Everyone on the title must be 62 or older. The home must be your primary residence, and your equity needs to be at least around 50 percent. Also, you have to attend consumer counseling before signing up.
What are the pros of a reverse mortgage?
You stay in your home. You keep the title until you sell, move or die.

There are no required monthly payments. Any previous home loans are paid before you receive your proceeds.

If you choose to make payments, there's no prepayment penalty.

The money you receive is not taxable, nor does it affect your Social Security or Medicare eligibility.

The loan is non-recourse. Regardless of your loan balance, you'll never have to pay back more than the house is worth.
What are the cons of a reverse mortgage?
Unless you make payments, the loan amount will continue to increase. It's unlikely you'll pass the home on to your heirs.

You must continue to pay taxes, insurance and necessary maintenance and repairs. Failure to do so can lead to foreclosure.

There are upfront and ongoing mortgage insurance premiums as well as a loan origination fee. These (and interest rates) trend higher than for other mortgage loans.

Your favorite bank may not offer reverse mortgages. Most issuers are small banks, credit unions and online lenders. Some lenders have made misleading claims that understate the risk.

If you go into a nursing home you will have to sell the home and pay off the loan.

While Social Security and Medicare are not an issue, reverse mortgage income can affect your eligibility for Medicaid and Supplemental Security Income.
Should I apply for a reverse mortgage?
If you plan to stay in your home well into retirement and are having trouble with ongoing expenses, it may be right for you. However, if you aren't cautious about what you're getting into, or if you'll have trouble paying taxes, insurance and upkeep even with the extra money, it isn't a wise choice.